Patio Construction & Improvement
The Woodlands TX
Fairclaims Roofing & Construction Company The Woodlands TX offers a variety of patio services to improve your outdoor space. We offer stand-alone patio covers or as an addition to a roof project with FairClaims Roofing & Construction.
Our goal is to seamlessly install or improve a patio or patio covering to your home.
FairClaims Roofing & Construction provides our clients with a large variety of design, material and finish options. We want to work with you to create the best outdoor space for your desired purpose, whether that be grilling, entertaining or just relaxing on one of our beautiful patios.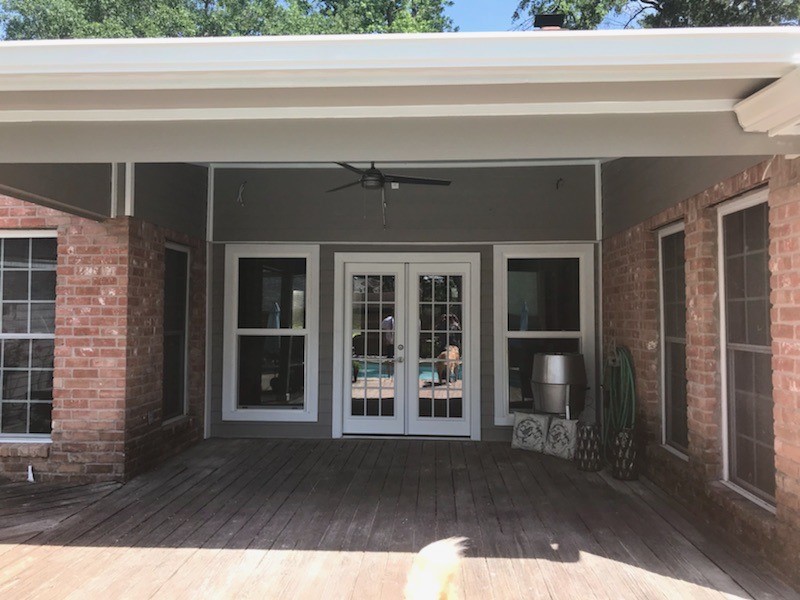 The experienced design team and contractors at FairClaims work with the existing appearance of the home to create a patio that is both practical and aesthetically pleasing so you can enjoy it for years to come.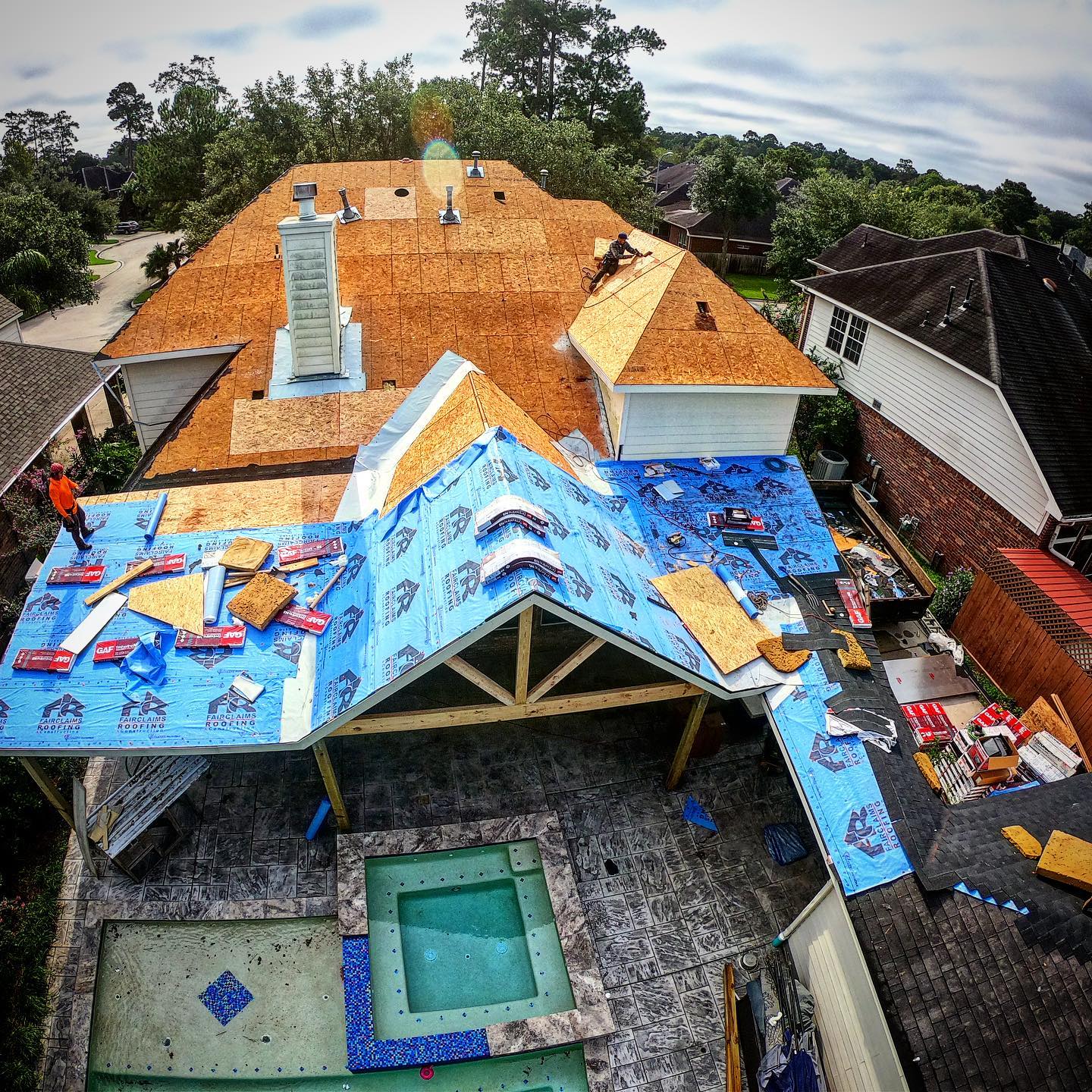 FairClaims Roofing can provide original patio covers to an existing roof or incorporate the project while you are redoing your roof with us. Our estimators will also work with you to find a good time and establish a budget to incorporate the addition.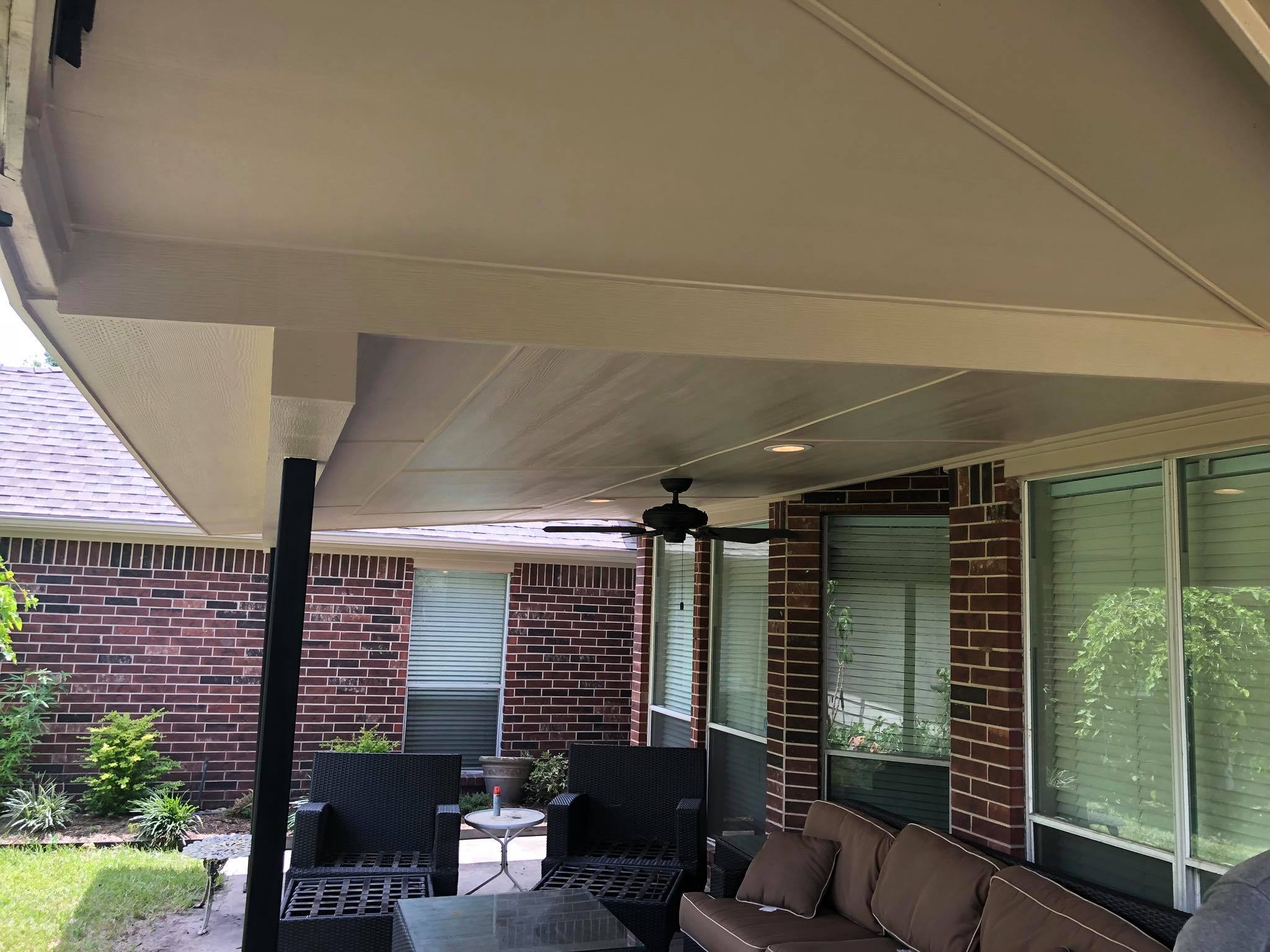 As a company with lengthy patio building experience, you can feel confident knowing that your new cover will match the current structure and design of the building. And with this Texas sun, you'll be happy that you went with the experts to build a quality and functional cover!
SCHEDULE A PATIO CONSULTATION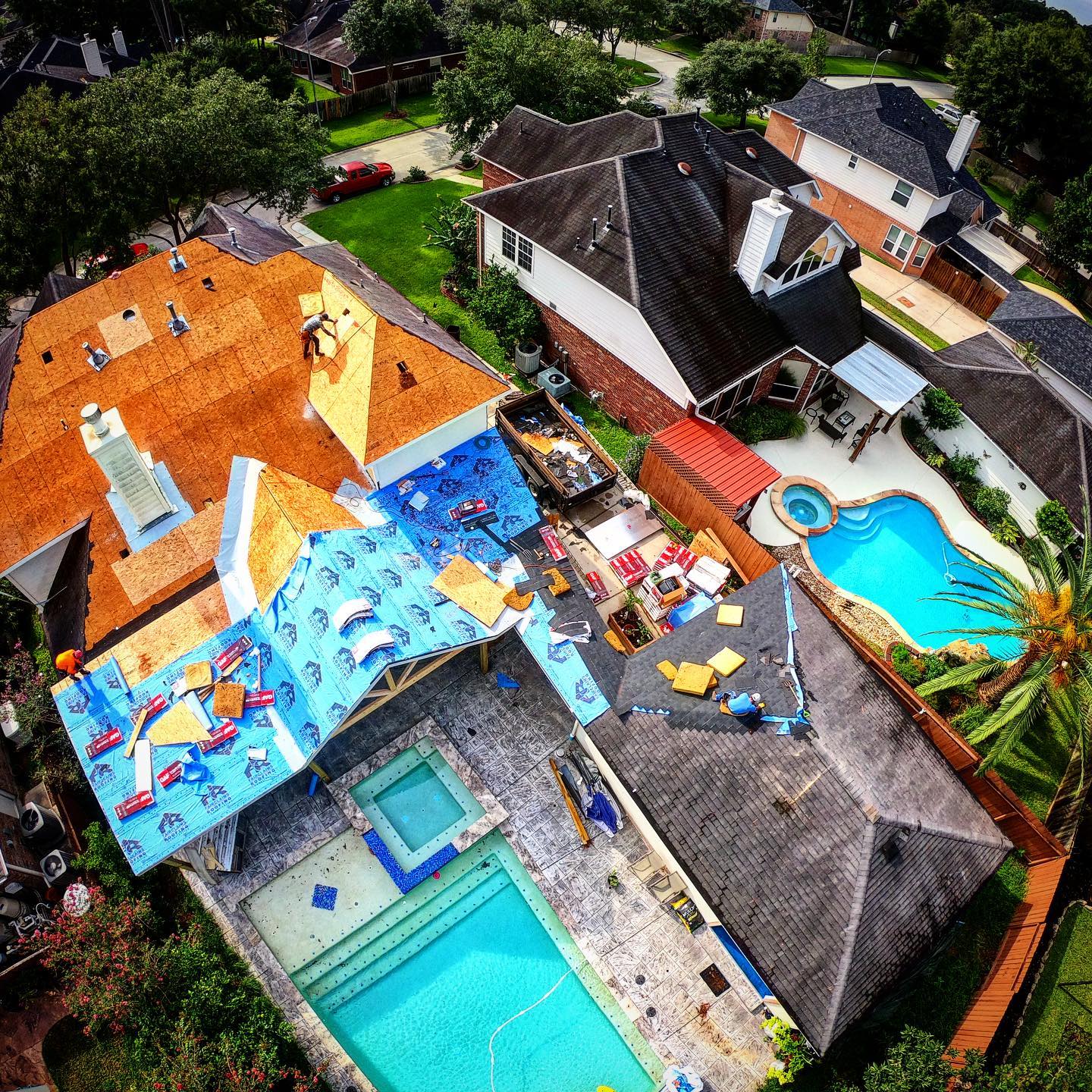 HOA Experienced Contractors
Why Choose FairClaims? 
Our contractors understand the detailed rules and regulations regarding new builds that come with living in The Woodlands and surrounding areas. We will take the stress off of you so that you can sit back and enjoy your new space!
We have the lengthy patio and patio cover experience in creating beautiful, structurally-sound, and cost-effective options to guarantee your satisfaction.
READY TO DISCUSS A PATIO OR PORCH PROJECT?
Hear from our satisfied clients!
SCHEDULE A PATIO CONSULTATION
Roofing and Construction Services