The Woodlands and Greater Houston's Top Rated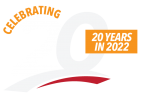 FairClaims Roofing & Construction The Woodlands TX
Roofing Repair & Inspection Contractors | Roofing and Remodeling
FairClaims Roofing & Construction leads with core values of honor, integrity, reliability and service, to guarantee customer satisfaction.  From small repair jobs, to large scale installations, the FairClaims Roofing & Construction team is ready to take on any project and lead clients along the way. We are proud to be a licensed roofing contractor, licensed with the Roofing Contractors Association of Texas. 
License Number : 03-0999
FairClaims has provided local quality roofing services to The Woodlands and the surrounding areas for over 20 years. As a leader in the roofing and construction industry, we have received an array of awards and accreditations while servicing the Greater Houston community
Roofing & Construction Services
The team of roofers at FairClaims provides services ranging from roof installation and repair to inspection and various construction services for commercial and residential properties. As experienced roofers, our team is familiar with a variety of roofing materials and will work with our customers to provide a visually appealing and effective roofing system that will last for years to come.
GROUND BREAKING TECHNOLOGY IS HERE
GAF Energy is transforming the rooftop solar industry to generate "Energy from Every Roof". As a Standard Industries company, GAF Energy works in partnership with North America's largest roofing and waterproofing manufacturer, GAF, offering homeowners elegant, roof-integrated solar options.
As a top-rated roofing company in The Woodlands, FairClaims roofing & construction understands the standards and regulations that come with living in the community. Let FairClaims be your trusted roofing company for your home or business project. You can relax knowing that FairClaims will abide by all township rules and regulations.
Our average google rating is 4.8 / 5

Owner Justin O'Neal clearly presented all my options and upgrades for a roof replacement. His company's numerous industry awards adds credence to to his recommendations.
FairClaims Roofing & Construction provides customers with a full consultation to explain all of the available options and work to find the roofing solution that is right for your home or business. Our roofers, contractors, and customer specialists are dedicated to providing the best service while getting the project done efficiently with no surprises along the way.
FairClaims Roofing provides custom consultations and specializes in insurance claim assistance. Contact us to schedule your one on one custom roofing consultation.